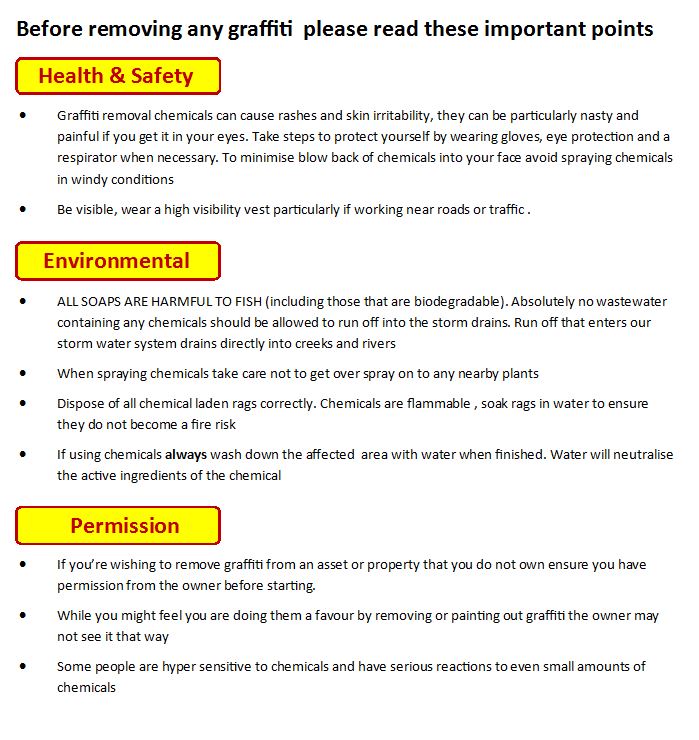 GETTING STARTED
The quicker that the graffiti is removed, the easier it is to remove!
The key steps in effective graffiti removal are:
1. Identify the surface type
2. Select the appropriate removal method
3. Identify correct remover for graffiti type – before using any solvents try using warm water and common house hold detergents. Not all graffiti is done with permanent markers or paints. If you want to know if the graffiti is oil or water based rub the graffiti with little methylated sprits on a rag. If the paint comes off on the rag it is water based.
Having problems? Call or email us.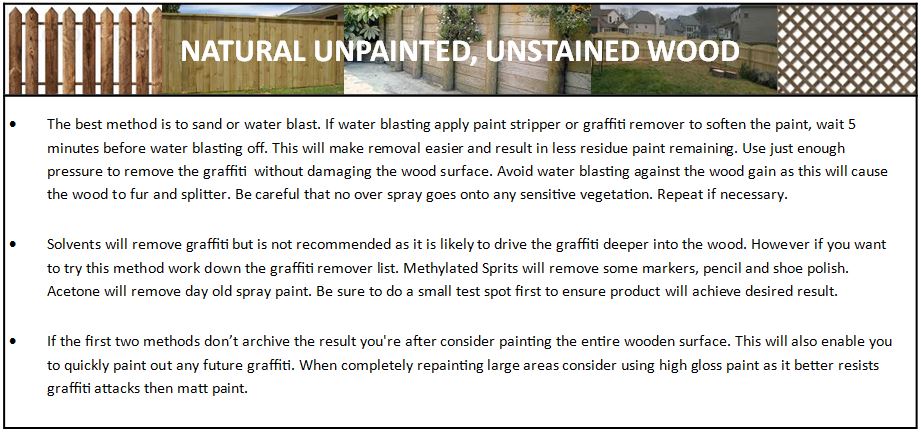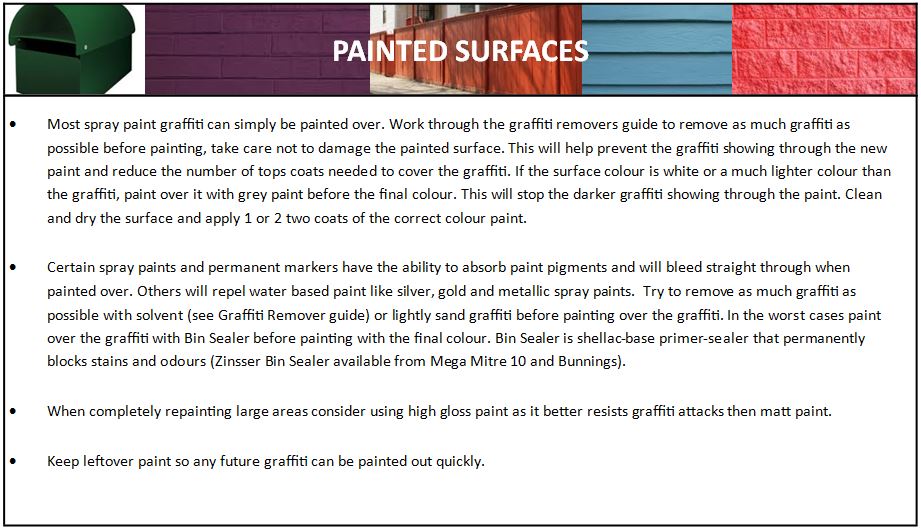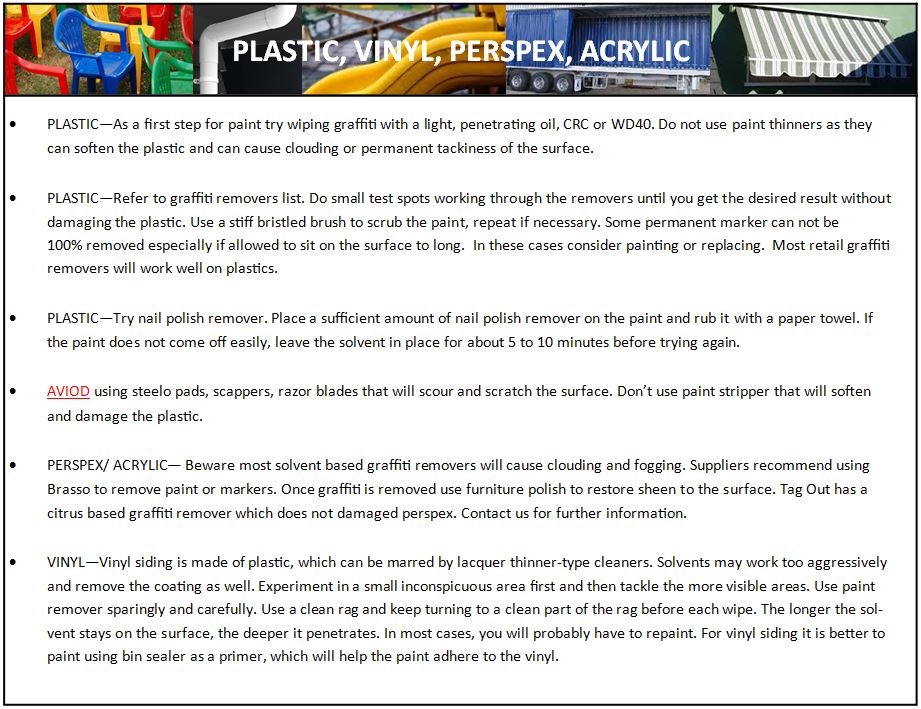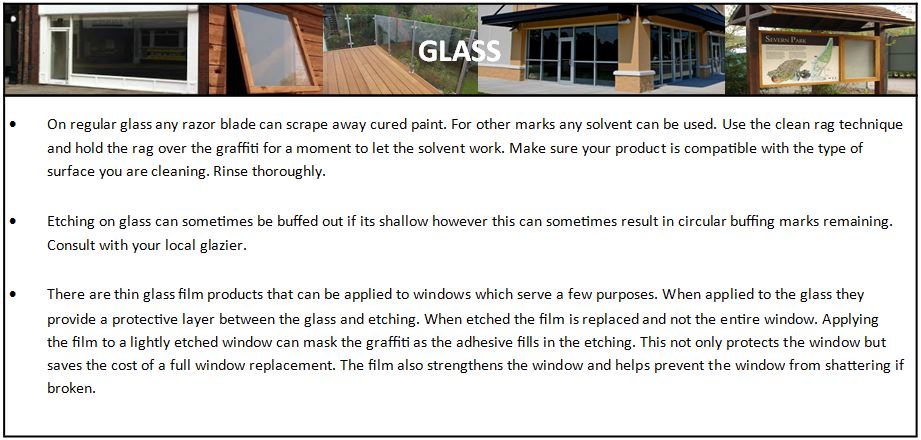 GRAFFITI REMOVER GUIDE